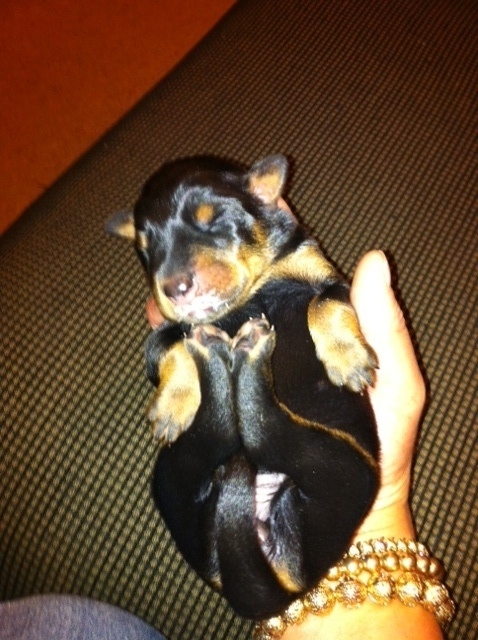 Some really lovely litters coming up in 2017 we are taking deposits to prebook your new puppy so please send an email to us letting us know about yourselves, what you can offer a Martyn Dobermann puppy and what sex and colour puppy you would like and we will come back to you.
(Due to security reasons we do not list our phone number, but once contact has been made we are most happy to have a chat to you over the phone)
We mainly import frozen semen from the best of what America can offer (see our imported stud dog page) and have show people and families waiting patiently until their new puppy is available.
All of our Breeding Dobermanns are tested by DNA for Von Willebrands disease and DCM prior to breeding and they only receive the best of everything on offer so we want the best for their offspring :)
We are accrediated animal shippers, and will send your new puppy to you in New Zealand, Australia or further afield. Puppies can travel to most parts of Australia at 8 weeks of age and there isn't any quarantine requirements.
All of our puppies are tail banded as we are accrediated to do this and their dew claws are removed. Please do not ask to have the tail left on.