MARTYN DOBERMANNS
NZ #1 Dobermann Breeders of the year 2013/14/15/16/17/18/19/21
New Dobermann Babies Due Mid August, enquiries being taken now.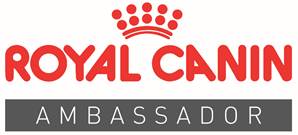 We exclusively feed Royal Canin dog food
NZ Ch Martyn Thru The Looking Glass To Idobe

* No. 1 Show Dog of the Year - Utility Group - New Zealand

* No. 1 Show Dog of the Year - Utility Group - North Island, New Zealand

* No. 1 Dobermann - Show Dog of the Year Competition - New Zealand

* No. 1 Dobermann - Best of Breed Competition - New Zealand

# 2 All Breeds North Island
#3 All breeds NZ.
MARTYN - Martyn/ Lisa & Cassidy Slade

* Best Breeder - Utility Group

* Best Breeder - Dobermann
#1 UTILITY GROUP NZ 2021 # 3 ALLBREEDS NZ
BIS CH MARTYN THRU THE LOOKING GLASS TO IDOBE
Sire: AM GR CH PERFEX CANIS MAJOR (USA) DAM: SUPREME CH MARTYN ALICE IN WONDERLAND AT PARIMA
owned by: Shirley Herbert.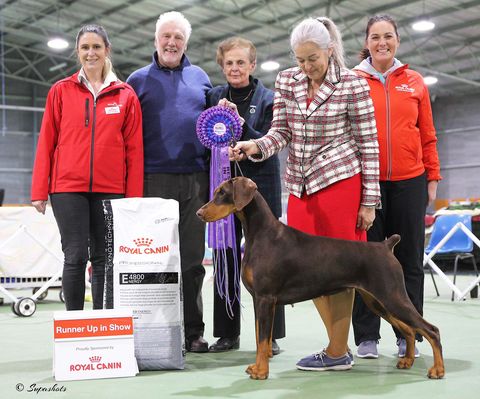 Thelma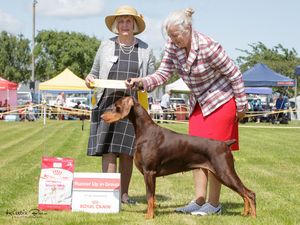 thelma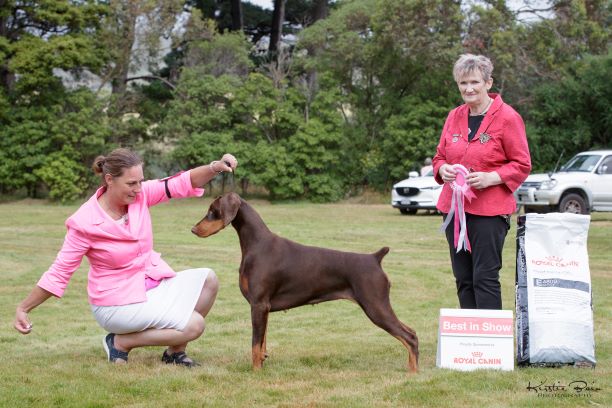 Supreme Ch Martyn Alice in Wonderland@Parima
NZ #1 Dobermann of the year 2016 & RU 2018 DOL
5 x All Breeds Best in shows
4 x All Breeds Reserve Best in shows
8x All breeds Puppy in Shows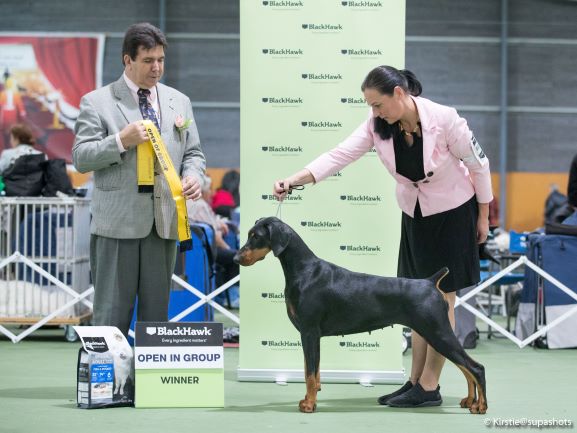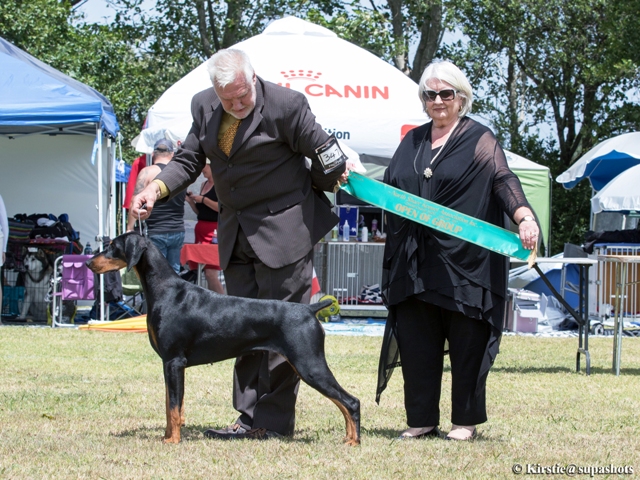 "ROCCO"
NEW KID ON THE BLOCK
Martyn Snitches Get Stiches
Photo's at 8mths and 12mths
Owned and loved by Cassidy Slade & Sam Kearins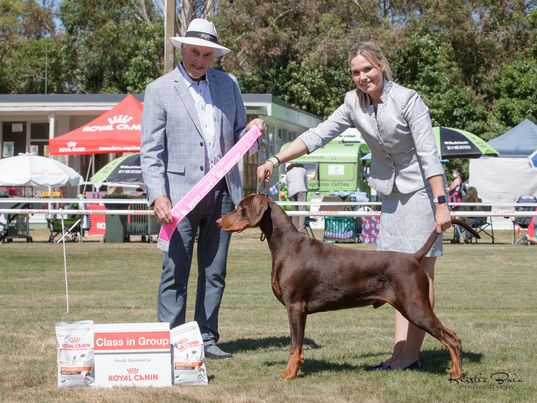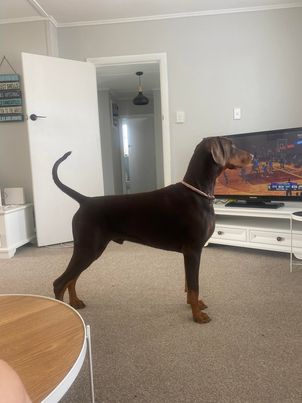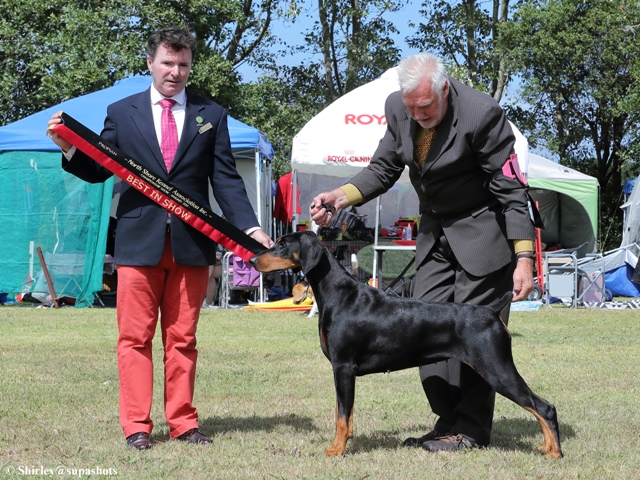 BIS Supreme Ch Martyn Big Bad Wolf @ Parima NZ # 1 Dobermann of year 2017, 2018 & 2019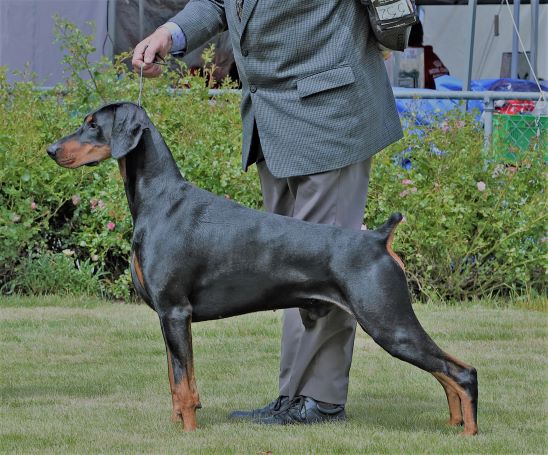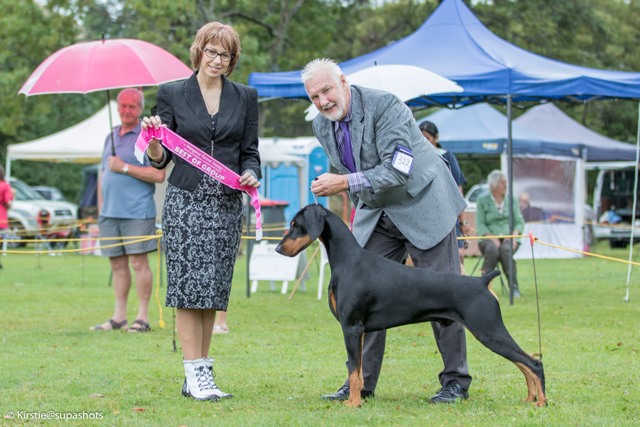 Details same as with Alice except owned by Melissa Armit
7 x Allbreeds BIS
6 x RBIS
Multi Group winner
Dobermann of the year 2017, 2018 &2019
NZ #2 Utility (Dol) 2017
2016 National Puppy Stakes Winner
CH BRAVADOBE WE'VE GOT YOUR BACK AT MARTYN
Sire: Am Gr Ch Cambria's Omen (Imp USA)
Dam: Aust Ch Bravadobe Quest for Truth (Imp Aust)
Supreme Grand Ch Martyn Karmah comes around
NZ Dobermann Of Year 2013 & 2014 (DOL)2015 (TDNZ)
#5 Dog All breeds NZ 2015/16
"COOPER" becomes New Zealands first Dobermann to gain his Supreme title, as at 2017 had been awarded in total 10 All breeds Best In Shows & 8 RBIS.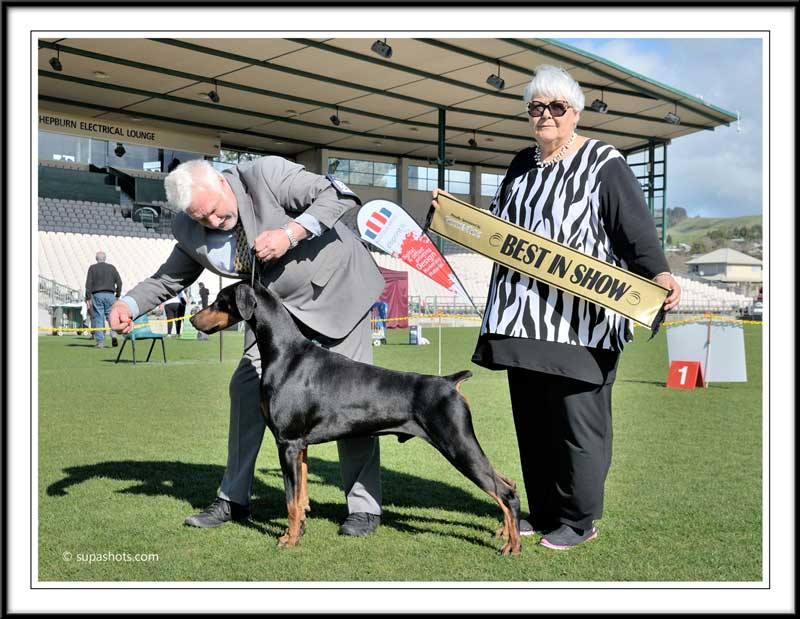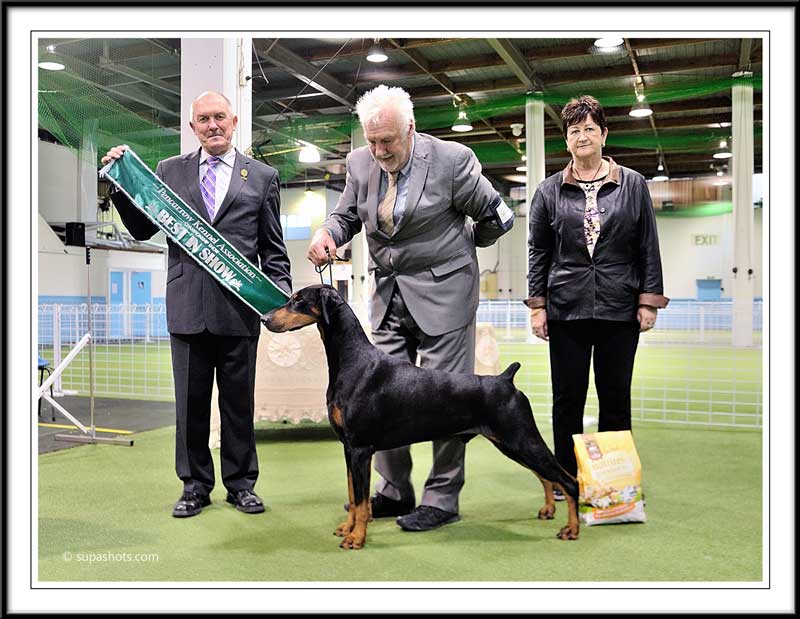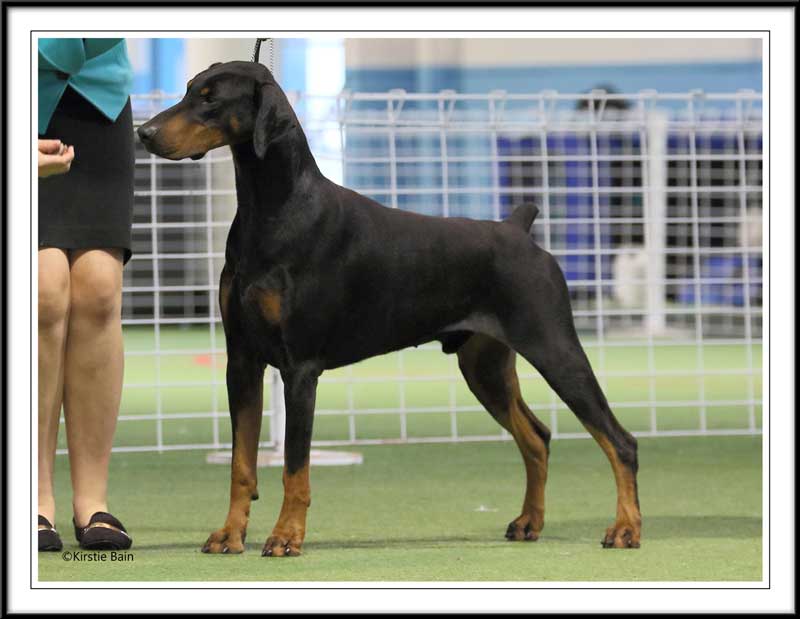 "COOPER"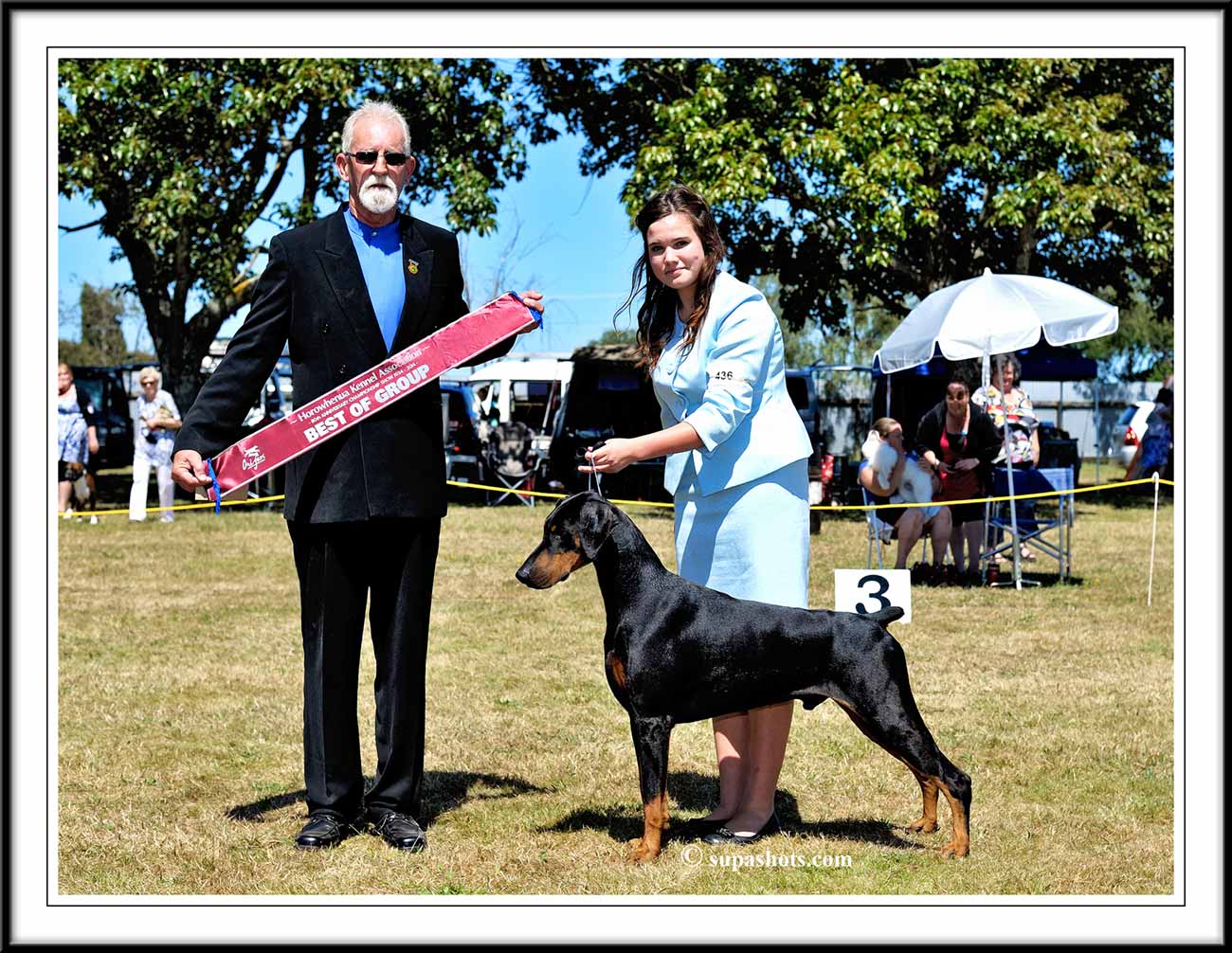 Cassidy's first Grand at 16years of age with "Cooper" who becomes our 13th Grand Champion
and NZ first Supreme Dobermann Champion
"Cooper"Supreme Gr CH Martyn Karmah comes Around, becomes Martyn Dobermanns 10th Grand Champion and NZ first Supreme Gr & Champion
Sister "Karma" goes BIS at East Coast Ladies for her 1st BIS!
"Karma" wins Runner up NZ Dobermann of the year for 2013 & 2014
Sire: Am Ch Steinways Paris is Burning (Imp USA)
Dam: Ch Martyn Along Came Polly
We are BREEDERS of CHAMPION and GRAND CHAMPIONS & SUPREME CHAMPION DOBERMANNS
Martyn, Lisa, Cameron and Cassidy Slade
LEVIN
NEW ZEALAND